Climate Innovation League Presents Solutions to Support Indonesia's Green Economy Transition
Climate Innovation League has ended and eight startups have been selected as winners. The event jointly organized by the European Union Delegation to Indonesia, Ecoxyztem, and EIT Climate-KIC.
PRESS RELEASEEVENT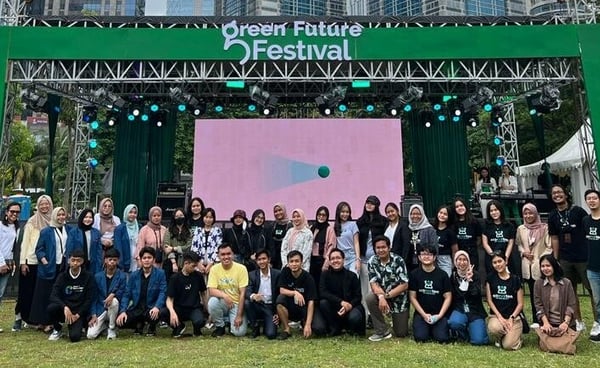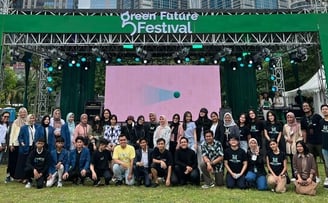 Climate Innovation League Demo Day University Level at Green Future Festival
Jakarta, 10 November 2022 - Climate Innovation League, an escalation program for startups in the environmental issues and climate change, jointly organized by the European Union Delegation to Indonesia with Ecoxyztem Venture Builder, also with the support of EIT Climate-KIC as the main climate innovation initiator in the European Union, has ended after a three months of mentorship program with industry experts. Eight startups from the early stage level and university level have been selected as winners and are ready to contribute to Indonesia's green economy transition.
The winners of the early stage category are Biki (sustainable agriculture), Plana (plastic recycling), Transition (sustainable transportation) and Electric Wheel (sustainable transportation). Meanwhile, the winners in the university level category were Bricqoff (environmentally friendly briquettes), MicroX (biogas producer), WaterCoin (drinking water provider) and 360 energy (hydroelectric power). The winners managed to get the initial grants submitted by the European Union Delegation to Indonesia with a total value of one hundred and fifty million rupiah.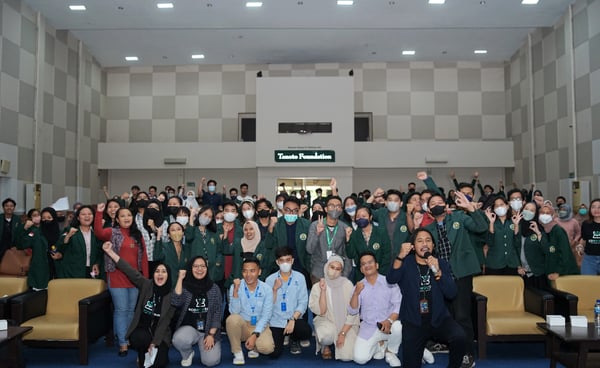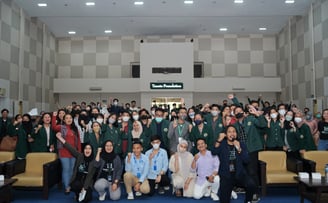 Roadshow Climate Innovation League in The University of North Sumatra (USU)
Henriette Faergeman, First Counselor for Environment, Climate Action and ICT of the Delegation of the European Union to Indonesia, said "Innovation is the key to tackling today's biggest challenge: climate change. Innovation is also a key aspect of EU Green Deal policies – we believe innovation (generated by the Climate Innovation League) is urgently needed for the transformations society needs, and driving action for a green economy transition. Congratulations to all the winners of the Climate Innovation League, who have demonstrated innovative solutions in renewable energy, waste management, sustainable transportation, and many other fields. The European Union is proud to be a part of this program and will continue to drive innovation to accelerate the green economy transition."
"We are proud to see how startups develop, starting from the stage of participating in workshops to being able to present their business ideas to potential investors and collaborators. Hopefully this will be a bridge for collaboration between startups and industry in accelerating the pace of the green economy transition in Indonesia," said Jonathan Davy, CEO of Ecoxyztem.
The Climate Innovation League program is implemented by Ecoxyztem in collaboration with the European Union Delegation to Indonesia and is supported by EIT Climate-KIC, the main initiative of the European Union to create innovations related to climate change. This program is designed to support start-ups with environmental business solutions through workshops and mentoring by leading business professionals including Zero Waste Living Lab, 10x Impact, Grab, BRI Ventures, Gayo Capital, Schoters, Fliptech, Antler, Justika, EngageRocket, ReservoAir , and Prospect Institute.
Nine early stage finalists and eleven university finalists were selected from more than 120 startups that registered to participate in the Climate Innovation League. After participating in the mentoring program, the finalists have participated in the judging process at the European Union Climate Diplomacy Week, Indonesia Circular Economy Forum, and the Green Future Festival all held in Jakarta during October 2022.
For more information, please contact:
Andreas Pandu Wirawan, CCO Ecoxyztem
Phone: 085973121791 | e-mail : hello@ecoxyztem.com